About Utah Dumpster Rentals
Utah Dumpster Rentals operates under At Your Disposal, LLC.
We use the "Utah Dumpster Rentals" name for online marketing purposes.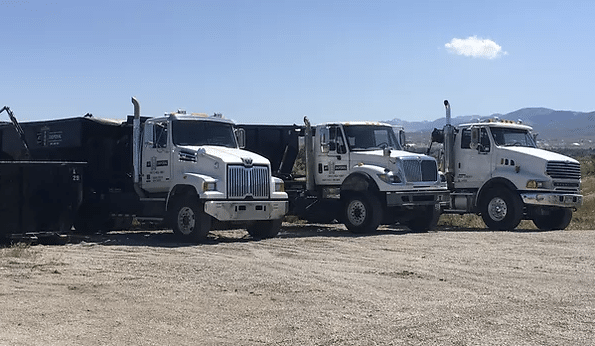 About Our Company…
At Your Disposal, LLC (AYD) is a Salt Lake City based waste management company that provides rolloff dumpster rentals to residential, commercial, and industrial customers across Utah's Wasatch Front. The epitome of a locally owned, family-run business, AYD has grown to a fleet of trucks, containers, and a dedicated team capable of servicing projects of any size. We have delivered thousands of containers and provided our services to hundreds of satisfied customers.
Our Vision….
Our goal is to provide industry leading waste management and recycling services that allow our customers, the environment, and our local communities to thrive. We aim to build lasting relationships with customers through our exceptional service and competitive prices. As a locally owned business, we understand the importance of taking care of the environment and the communities that we serve. That is why we recycle every chance we get, utilize the latest technology for reducing truck emissions, and give back to local communities through donations and sponsorships.
Our Mission….
Be the trusted choice for non-hazardous waste management services driven by our passion for exceptional customer service, the growth and success of our employees, and the cleanliness of the environment that we might build a better tomorrow for the corporations, communities, and customers we serve.
Our Values…
We Do What is Right for the Customer – We strive to put the customer first. That starts with listening to your needs, answering your questions, providing transparent pricing, and making the service as easy as possible from the first contact to the completion of your project. If for any reason you are unsatisfied with your service, we want to know about it so we can make it right.
Safety is Our Top Priority – Working with heavy machinery has inherent dangers. We train our employees to keep safety top of mind. Whether on the job site or traveling along Utah's roads, safety is our top priority. We strive to keep our customers, each job site, our employees, and the public safe as we deliver our services. As you would expect, we are fully licensed and insured.
We Value Our Employees – As AYD grows, we continue to make hiring, training, and promoting a top priority. We believe that if we take care of our employees they will take care of our customers. We offer competitive pay, including benefits, and want to see our employees grow with the company.
We Are Always Looking to Improve – We are continually looking for ways to improve our customer experience, our employee experience, and our communities. Through listening, researching, and investing activities we have enhanced our ability to provide best in class service.